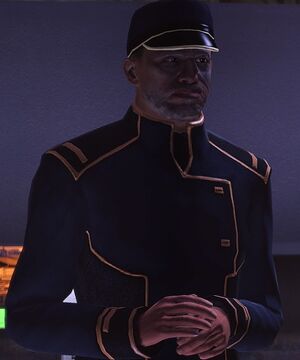 Rear Admiral Kahoku is an Alliance officer, who fought with distinction against the batarians, earning the loyalty and respect of his men. He can be found in the Citadel Tower, frustrated at being unable to obtain an audience with the Council. Kahoku is attempting to gain help in discovering the fate of a group of his marines, who vanished while on an assignment.
Rear Admiral Kahoku is voiced by Brian George
Mass Effect
Edit
Ad blocker interference detected!
Wikia is a free-to-use site that makes money from advertising. We have a modified experience for viewers using ad blockers

Wikia is not accessible if you've made further modifications. Remove the custom ad blocker rule(s) and the page will load as expected.